Premium Quality: Our certified organic castor oil is 100% pure, cold pressed and ethically sourced from India. Extracted from castor beans it retains all of the vital nutrients without any chemicals or additives. Its thick, yellow appearance and nutty smell are testaments to its authenticity and high quality. With a commitment to safety, our oil is hexane-free, GMO-free, cruelty-free and vegan ensuring a reliable and ethical product for your beauty routine.
Hair & Scalp: Our organic castor oil is enriched with proteins, vitamins, fatty acids, and antioxidants. It stimulates hair growth by nourishing the scalp and hair follicles while increasing blood flow due to its unique vasoconstriction properties. Say goodbye to breakage as it strengthens hair strands and promotes thicker, healthier growth. Additionally, its humectant properties lock in moisture, making it ideal for dry, damaged hair and providing an irresistible boost of shine.
Pack Compress Wraps: Experience the remarkable benefits of castor oil packs, a timeless remedy with versatile applications. These packs excel at reducing inflammation, making them effective for conditions like psoriasis, eczema, and joint discomfort. By applying them as compresses or wraps, you can relieve muscle aches and promote healing. When used on the abdomen, they can aid digestion, reduce bloating, and support detoxification. Discover the natural power of castor oil packs for a healthier you.
Eyelashes & Eyebrows: Enhance the beauty of your eyelashes and eyebrows with our organic castor oil. Its nourishing properties stimulate hair growth, resulting in longer, thicker lashes and fuller eyebrows. With regular use, you'll notice a visible improvement in the thickness and density of your lashes and brows. Embrace the transformative power of castor oil and unlock your natural beauty potential.
Skin & Face: Its penetrating properties deeply hydrate and soften the skin, while stimulating collagen and elastin production for a plump and youthful appearance. Say goodbye to wrinkles as you apply it to areas prone to fine lines and under the eyes to reduce signs of aging. Suitable for all skin types, our castor oil offers soothing relief and a radiant complexion. Gentlemen can also rejoice in its ability to nourish and condition facial hair, promoting a healthy well-groomed beard.
View full details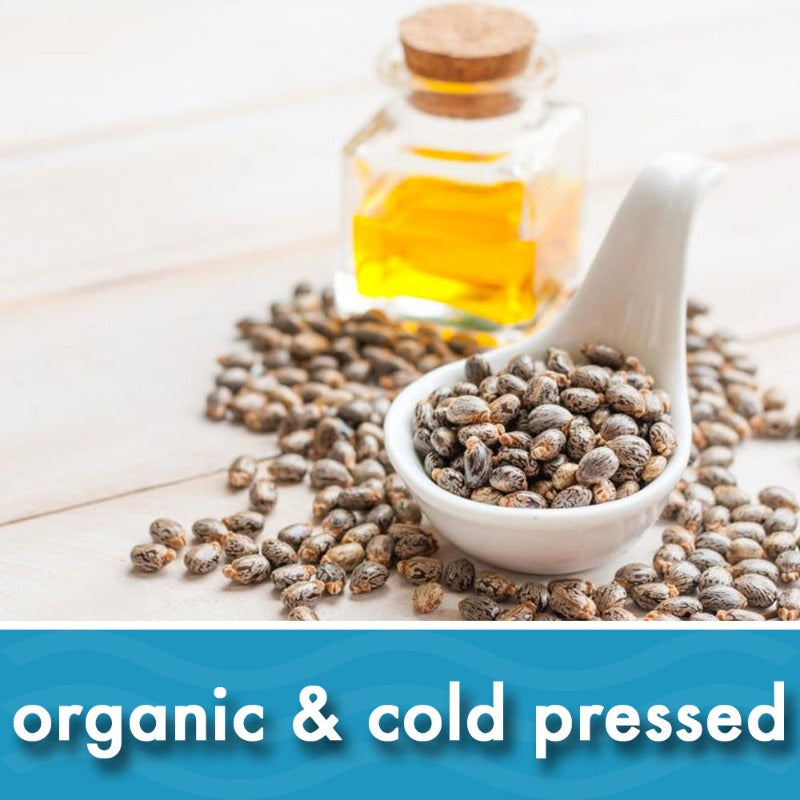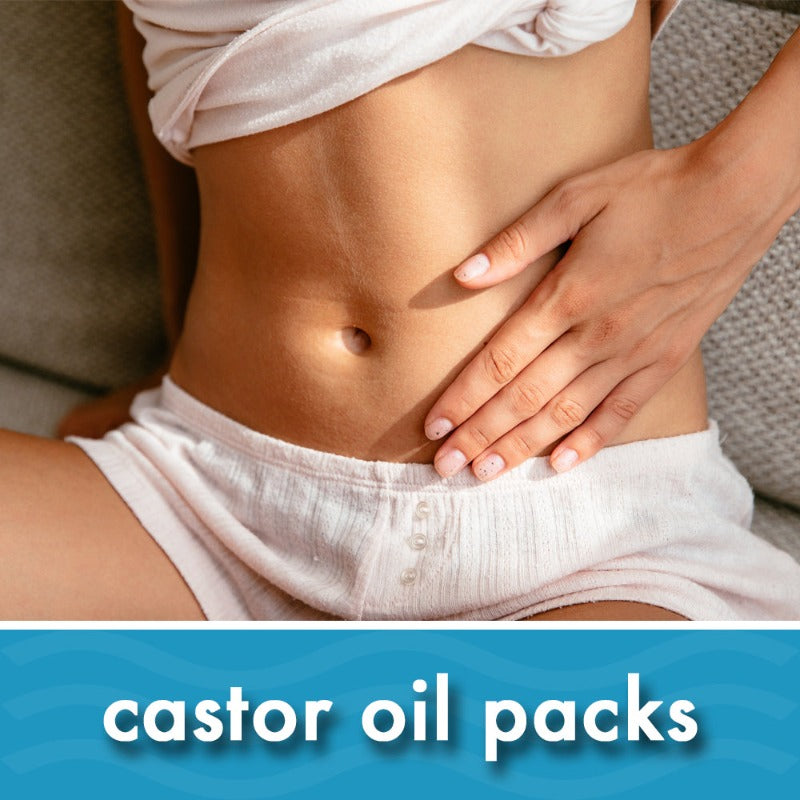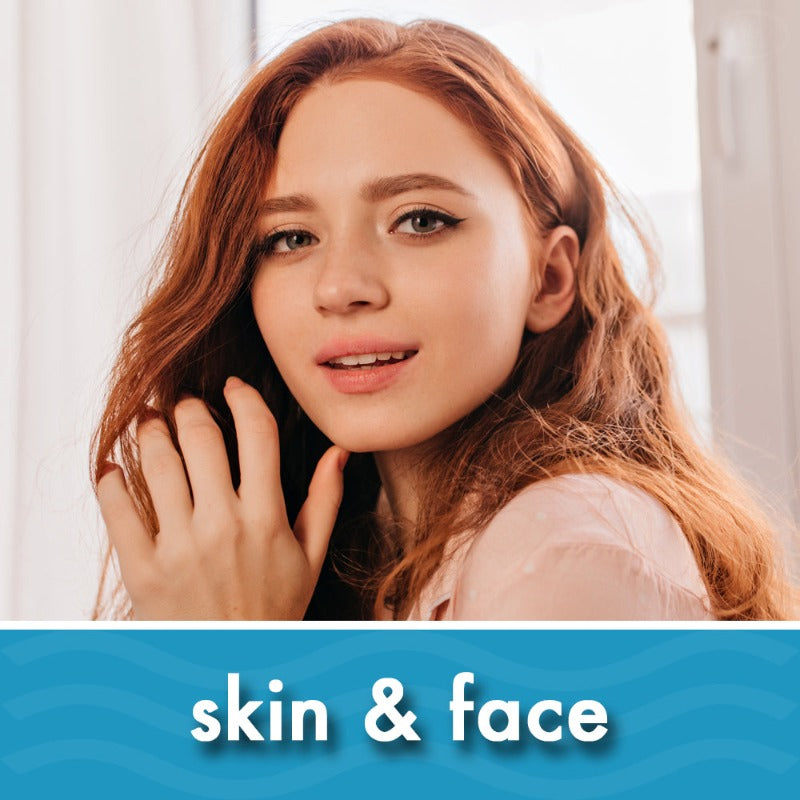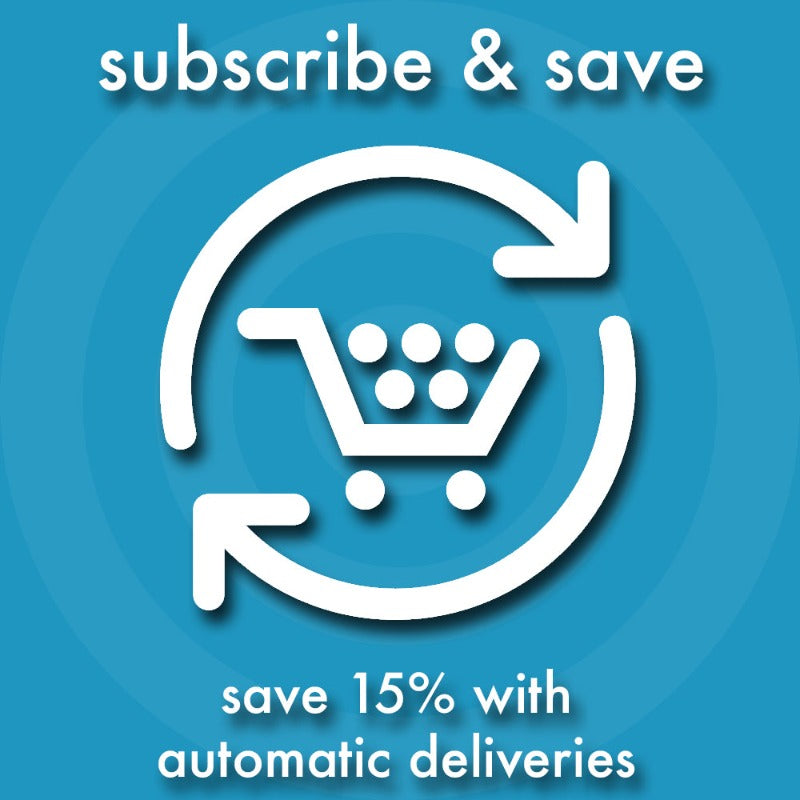 Important information
What's included?

• Pouch with nozzle cap for accurate dispensing
• Double sided product card
• Fold-back flip to secure card to pouch
Ingredients

Organic Castor Oil (Ricinus Communis)
Directions

Hair: Our castor oil is suitable for all hair types and can be used one to two times per week. Apply a small amount to the palm of your hand, warm the oil between both hands, gently massage into your scalp, brush through hair to ensure even coverage, leave for 30 minutes, wash out with shampoo and warm water. If applying to eye brows/lashes please ensure that the desired area is clear of make up before application and avoid eye contact. If contact is made with the eye, wash eye out immediately.

Skin: Our castor oil is suitable for all skin types. It can be used once a week and is not recommended for use by pregnant woman. Wash & dry skin as usual, apply a small amount to finger tips, gently massage into skin, leave for 30 minutes then remove with a cloth soaked in warm water.
Storage information

Store in a cool dark place away from sunlight. Do not store above 20°c. Keep out of reach of children.


Legal disclaimer

This natural product cannot be guaranteed free from traces of nuts or other allergens. We always recommend conducting a patch test before using any new product. This product is not intended to treat, cure or prevent any disease. The information provided about the beneficial properties of this product are derived from the use and characteristics commonly attributed to them.