Relieve Itchy Skin: Our oatmeal & lavender dog shampoo bar is specially formulated to provide relief for itchy skin. It's natural ingredients help soothe irritation, providing your dog with much-needed comfort. Say goodbye to constant scratching and give your furry friend the relief they deserve.

Combat Dry Skin and Dandruff: Is your dog suffering from dry skin and dandruff? Our oatmeal & lavender shampoo bar is here to help. Enriched with natural antioxidants and anti-inflammatory properties, it effectively moisturises and nourishes the skin, reducing dryness and flakiness. Say hello to a healthier, more lustrous coat.

Gentle for Sensitive Skin: Our oatmeal & lavender shampoo bar is the perfect choice for dogs with sensitive skin. Free from harsh ingredients like SLS, SLES, parabens, and alcohol, it ensures a gentle and soothing bathing experience. No more worries about irritation or discomfort during grooming. Treat your furry friend to a calming and nurturing cleanse.

Naturally Antibacterial and Antifungal: Our oatmeal & lavender shampoo bar goes beyond cleansing. It naturally possesses antibacterial and antifungal properties, making it an ideal solution for dogs prone to skin problems. From hot spots to ringworm and yeast infections, this shampoo helps combat and prevent these issues, ensuring a healthier and happier pup.

100% Natural and Hypoallergenic: Our oatmeal & lavender dog shampoo bar is a true embodiment of nature's goodness. Handmade with love in the UK, it is crafted from 100% natural ingredients. Hypoallergenic and pH balanced, it is suitable for even the most sensitive pups. With its light lavender scent, it also helps eliminate bad odours, leaving your dog smelling fresh and clean.

Suitable for - Dogs aged 12 weeks & over.
View full details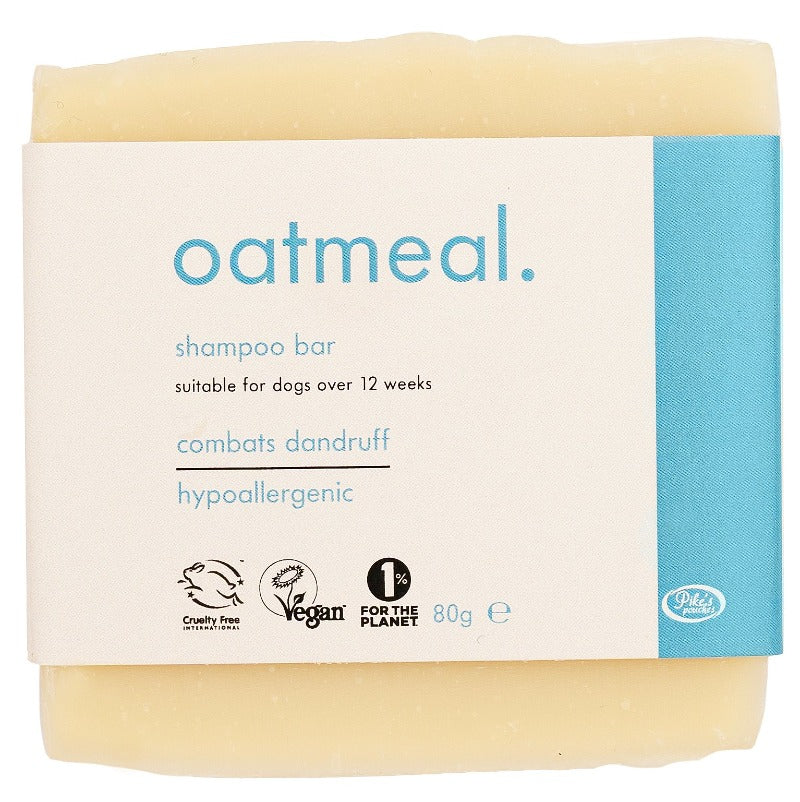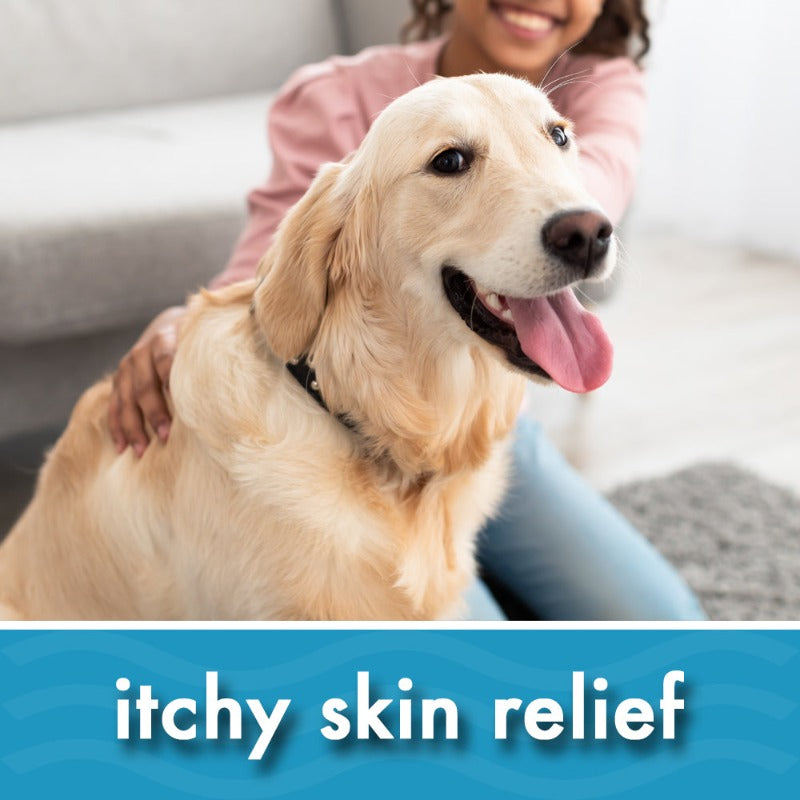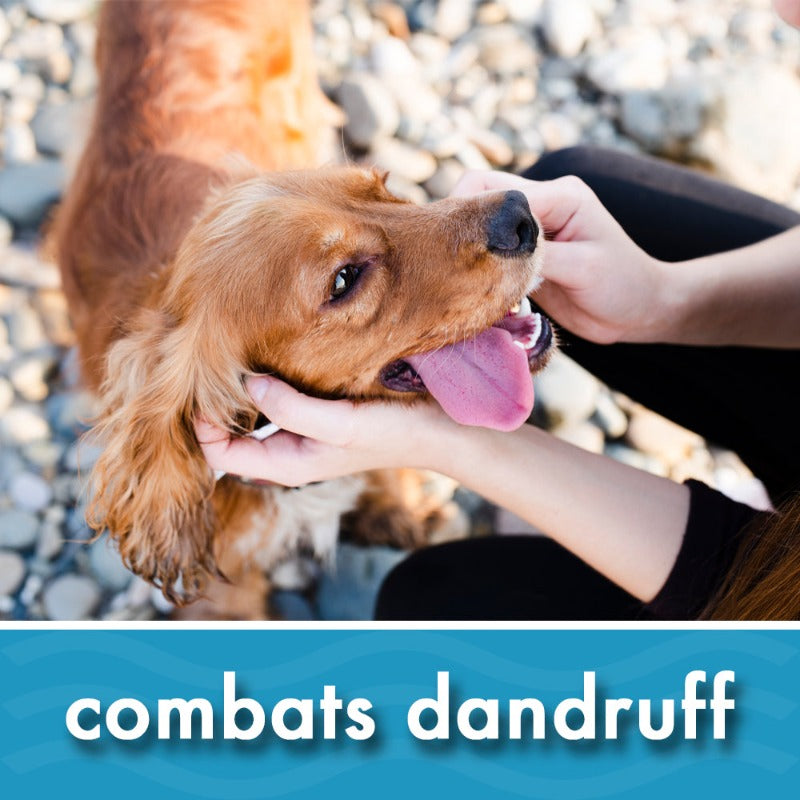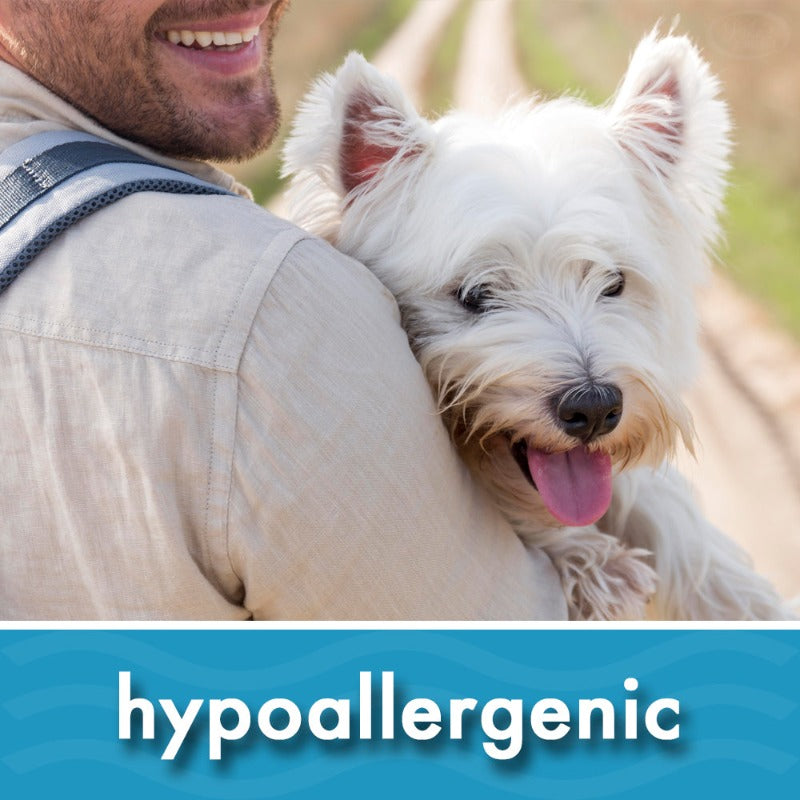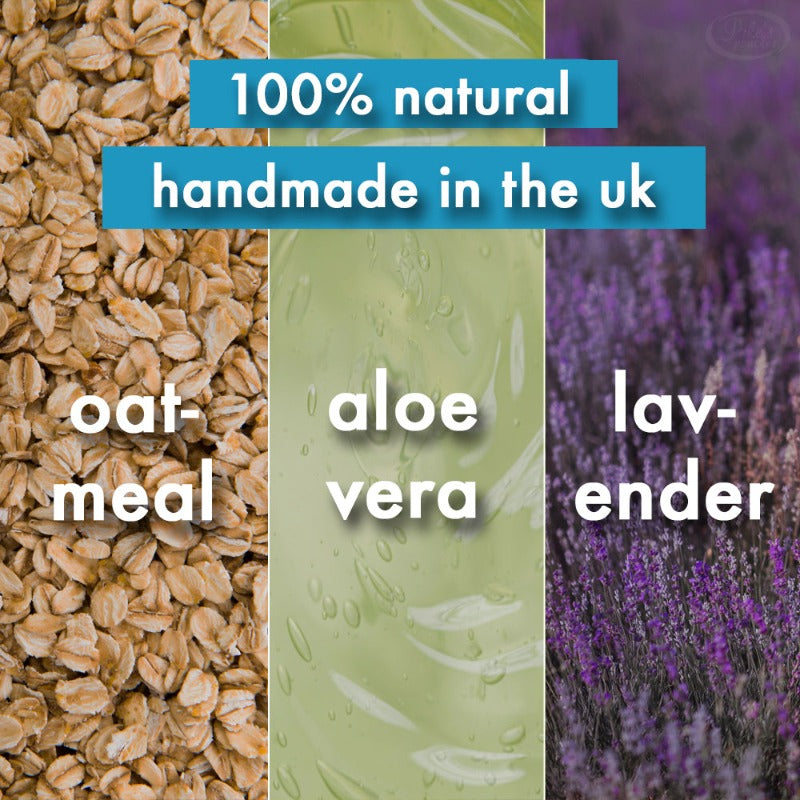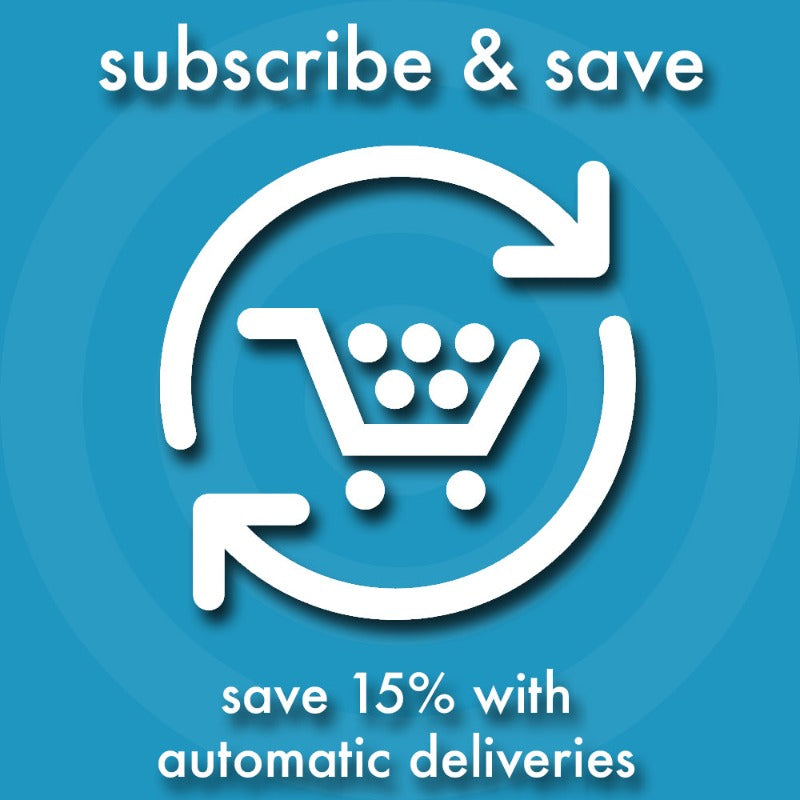 Important information
What's included?

Solid shampoo bar with product label wrapper
Ingredients

Colloidal Oatmeal, Aloe Vera, Coconut Oil, Shea Butter & Lavender
Directions

Wet your dog's coat with lukewarm water, gently massage shampoo through fur, pay extra attention to areas of dry skin & irritation, rinse thoroughly and towel dry or blow dry for optimal results. Can be used daily.
Storage information

Store in a cool dark place away from sunlight. Do not store above 20°c. Keep out of reach of children.
Legal disclaimer

This natural product cannot be guaranteed free from traces of nuts or other allergens. We always recommend conducting a patch test before using any new product. This product is not intended to treat, cure or prevent any disease. The information provided about the beneficial properties of this product are derived from the use and characteristics commonly attributed to them.