Skin: Its potent antioxidant properties nourish and protect the skin, promoting a healthy and youthful complexion. Say goodbye to dryness and hello to supple, moisturized skin. This gentle oil penetrates deeply, soothing irritation and repairing free radical damage. Experience the ultimate comfort as it locks in moisture between skin cells, leaving you feeling rejuvenated and refreshed. Transform your skincare routine with this powerhouse oil that enhances the beauty of your skin. 
Face: Indulge your facial skin in a luxurious and nourishing treatment. This liquid gold works wonders on acne-prone skin, helping to minimize the appearance of scars and scarring. Its healing properties soothe inflammation and reduce redness, leaving your face calm and revitalized. Bid farewell to dark circles and wrinkles as this oil provides deep hydration and boosts collagen production. Pamper your face with the ultimate moisturizer and unveil a complexion that radiates beauty.
Hair & Scalp: This miracle elixir is a game-changer for healthy, luscious locks. It combats hair loss by fortifying hair follicles and promoting growth. The oil's vasodilation properties enhance blood circulation to the scalp, nourishing the roots and revitalizing your mane. Bid farewell to dry and lackluster hair as this oil delivers intense moisture, restoring shine and vitality. Experience the joy of strong, nourished hair that turns heads wherever you go.
Nails: Say goodbye to brittle, weak nails and hello to strong, healthy ones. This revitalizing oil deeply hydrates and strengthens your nails, promoting their growth and preventing breakage. It also works wonders on dry cuticles, softening them and keeping them in optimal condition. Embrace the beauty of well-groomed nails as this oil nourishes and repairs, leaving you with stunning hands you'll be proud to flaunt.
Premium Quality: Our natural Vitamin E oil is a true gift from nature. Derived from vegetable oils, it's vegan, cruelty-free and ethically sourced from Argentina. With 10% Tocopherol, it offers optimal skin absorption and antioxidant protection. This golden elixir is odourless, pale yellow in appearance, and specially formulated for external use. Experience the safe and effective benefits of this liquid treasure, which preserves your skin's barrier, fights free radicals, and moisturizes deeply.
View full details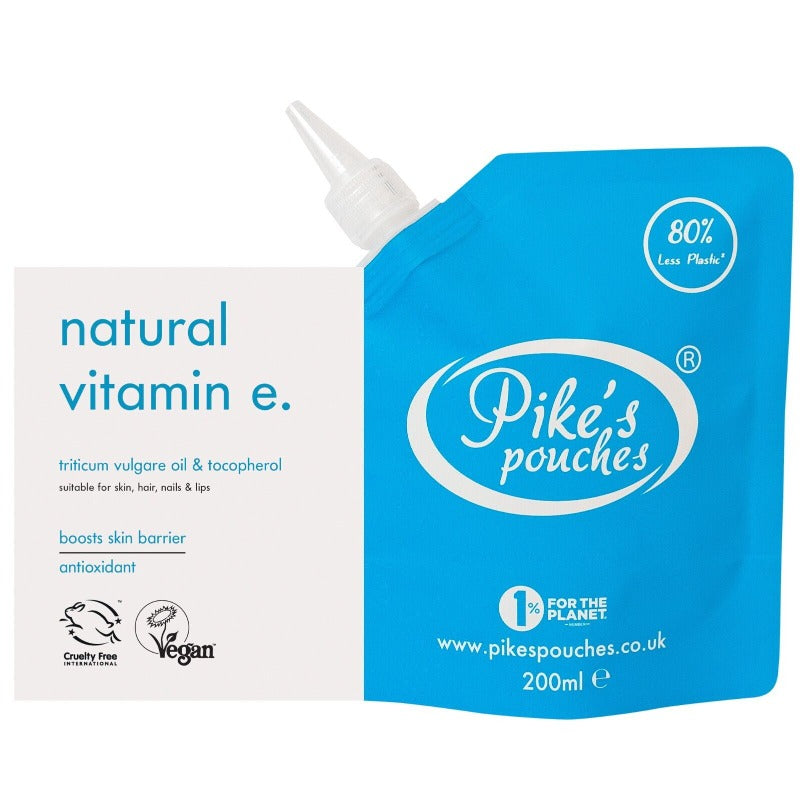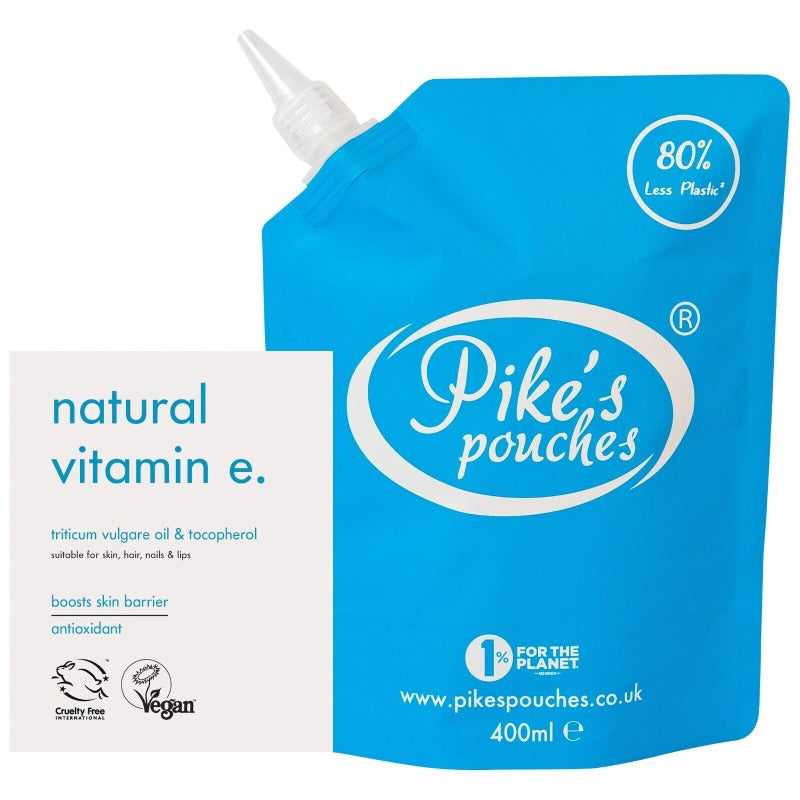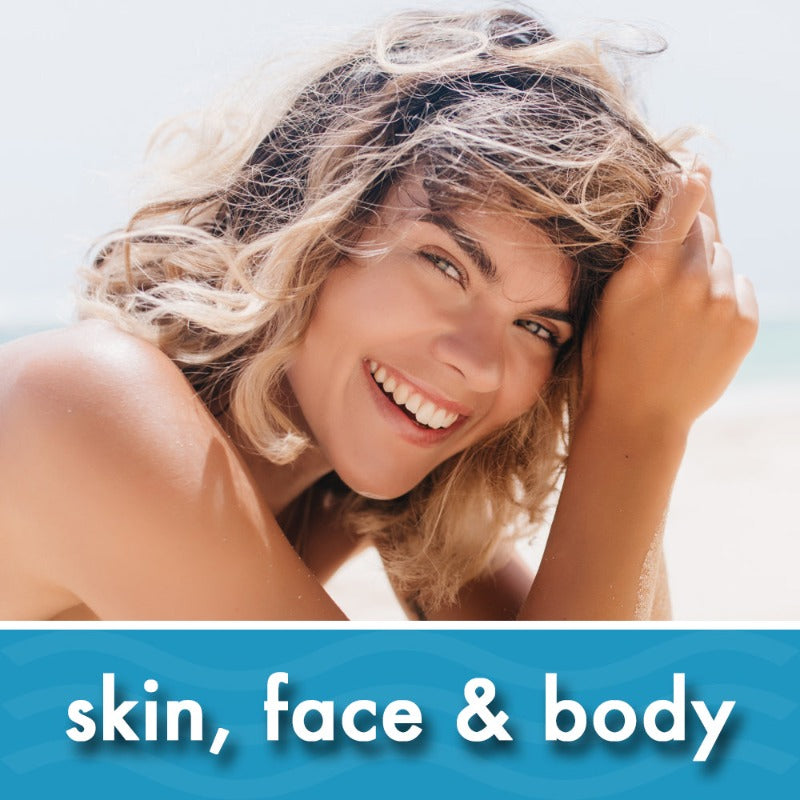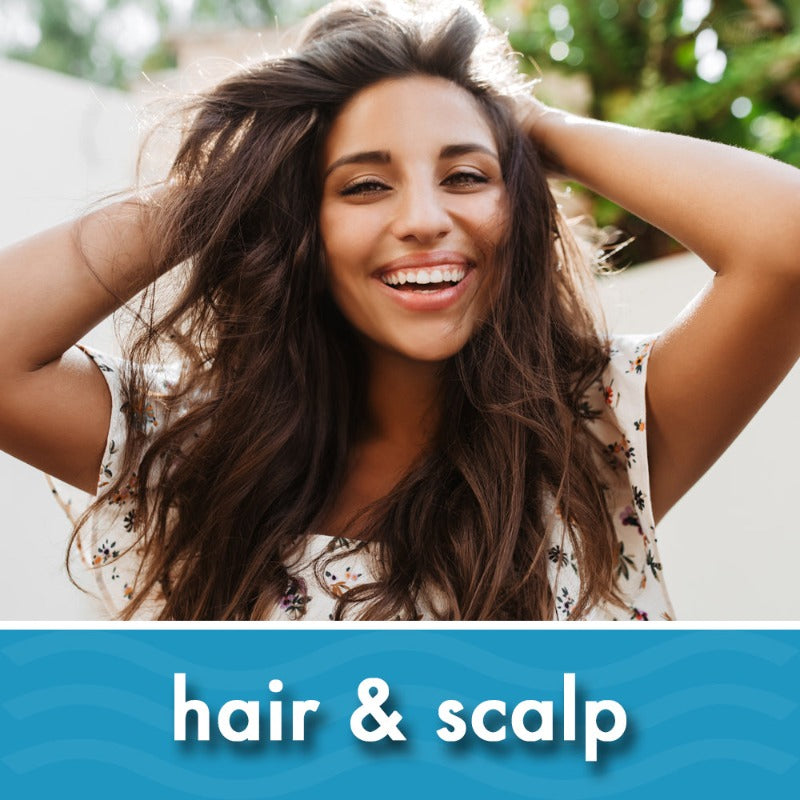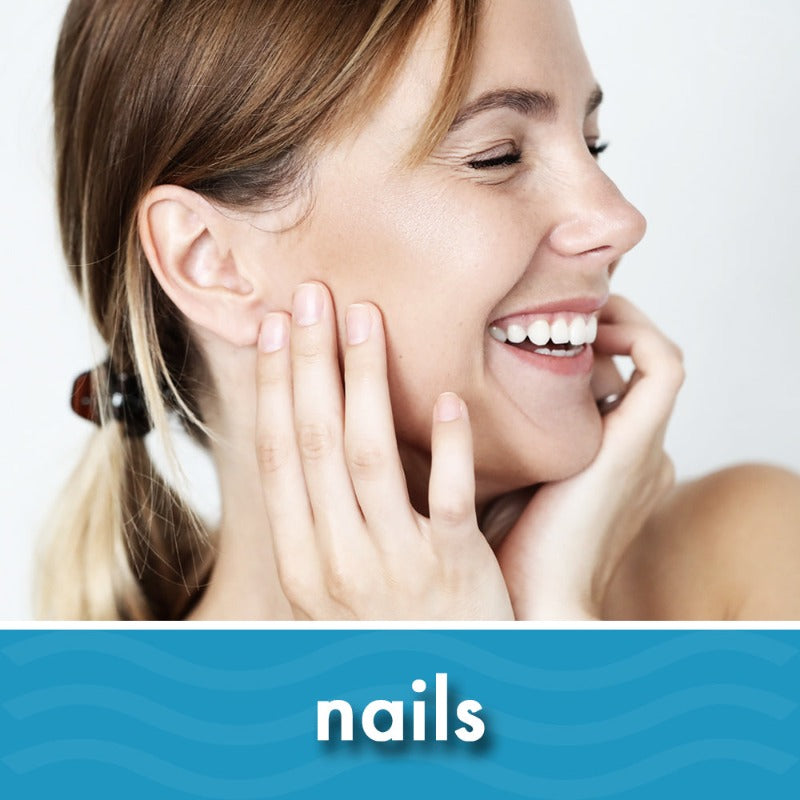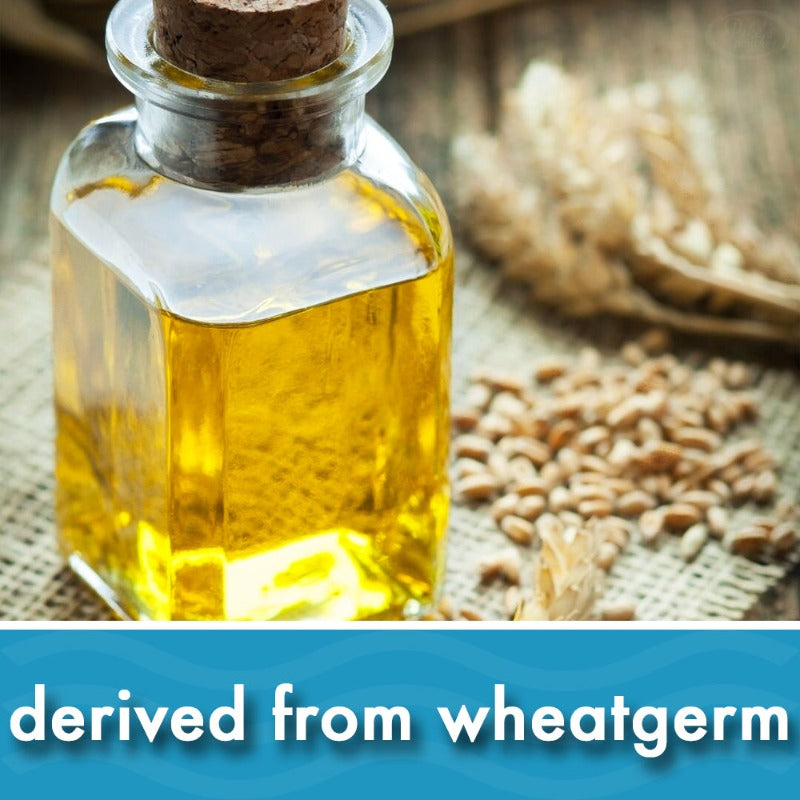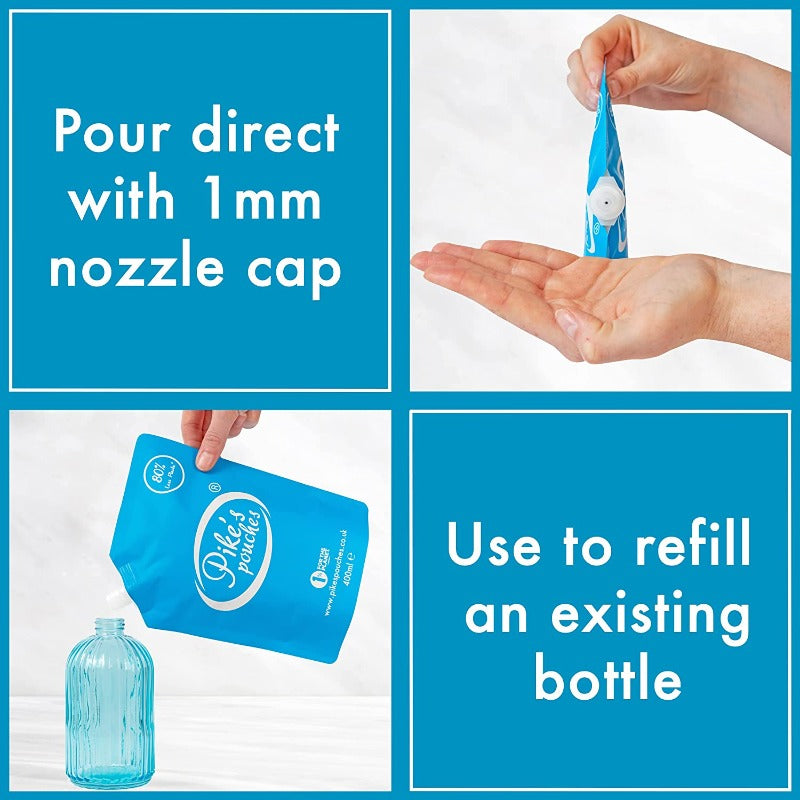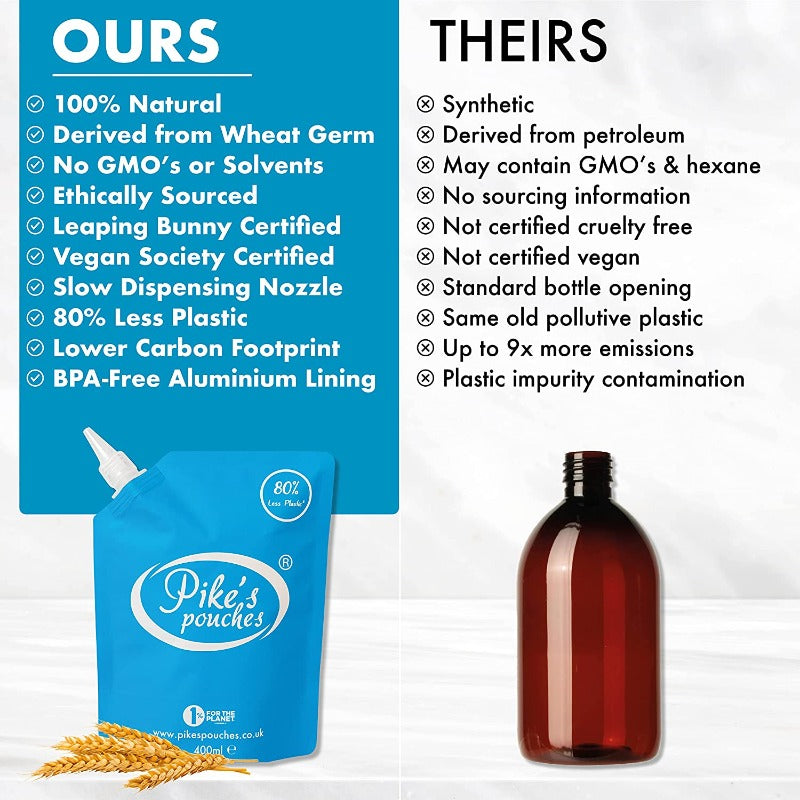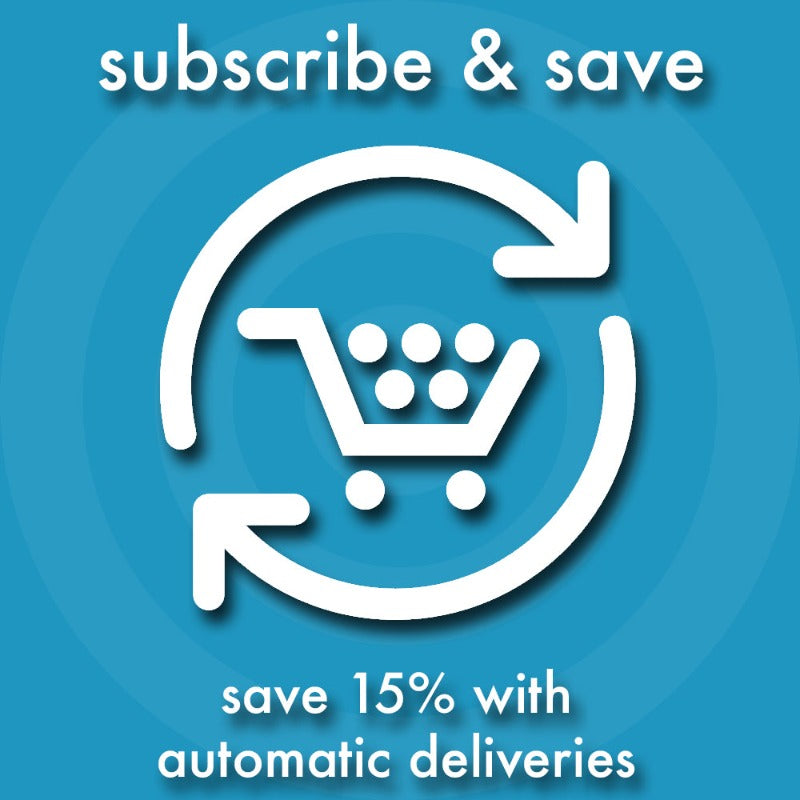 Important information
What's included?

• Pouch with nozzle cap for accurate dispensing
• Double sided product card
• Fold-back flip to secure card to pouch
Ingredients

Triticum Vulgare Oil & Tocopherol (10%)
Directions

Skin: Our natural vitamin e oil is suitable for all skin types and can be used daily. Wash & dry skin as usual, apply a small amount to finger tips and gently massage into your skin. If using as a part of a skin care routine use as the last step.

Hair: Our natural vitamin e oil is suitable for all hair types and can be used daily. Apply to the palm of your hand, warm the oil between both hands, massage into your scalp, brush through hair to ensure even coverage, leave for 30 minutes, wash out with shampoo and warm water.
Storage information

Store in a cool dark place away from sunlight. Do not store above 20°c. Keep out of reach of children.


Legal disclaimer

This natural product cannot be guaranteed free from traces of nuts or other allergens. We always recommend conducting a patch test before using any new product. This product is not intended to treat, cure or prevent any disease. The information provided about the beneficial properties of this product are derived from the use and characteristics commonly attributed to them.