Soothe Dry Flaky Skin: Soothe and nourish your pet's dry, flaky skin with our liquid coconut oil supplement. Rich in medium-chain fatty acids, it provides much-needed moisture to alleviate dryness and irritation, restoring comfort and health to your furry friend's skin. Give your pet the relief they deserve with this 100% natural and safe remedy.
Relieve Itchy Skin: Say goodbye to itchy skin with our liquid coconut oil for dogs and cats. The moisturising properties of this supplement help combat itching caused by allergies or skin conditions, providing soothing relief. By regularly applying our coconut oil, you can help your pet find relief from discomfort and promote healthier skin, free from the irritation of constant scratching.
Nourish Paws & Nose: Pamper your pet's paws and nose with our liquid coconut oil. Its moisturising and protective qualities nourish and strengthen delicate skin, preventing dryness, cracking, and soreness. Whether your pet is strolling on hot pavement or exploring cold snow, our coconut oil safeguards their paws, providing comfort and care. Give them the gift of well-conditioned and happy paws.
Naturally Antibacterial and Antifungal: Harness the natural antibacterial and antifungal properties of our liquid coconut oil. Combat harmful bacteria and fungi, reducing the risk of infection and preventing their spread. This coconut oil is an effective treatment for hot spots, cracked paws, and noses, as it promotes quick cellular repair and aids in skin regeneration. Protect your pet from skin problems with this trusted and safe solution.
Conditions Fur and Add a Shiny Gloss to Your Pet's Coat: Our liquid coconut oil not only nurtures your pet's skin but also enhances their coat's health and appearance. Regular use of this conditioning treatment will leave their fur soft, lustrous, and glossy, turning heads wherever they go. With our vegan and naturally derived oil, you can indulge your pet with a shiny and well-groomed coat, while providing them with the care they deserve.
View full details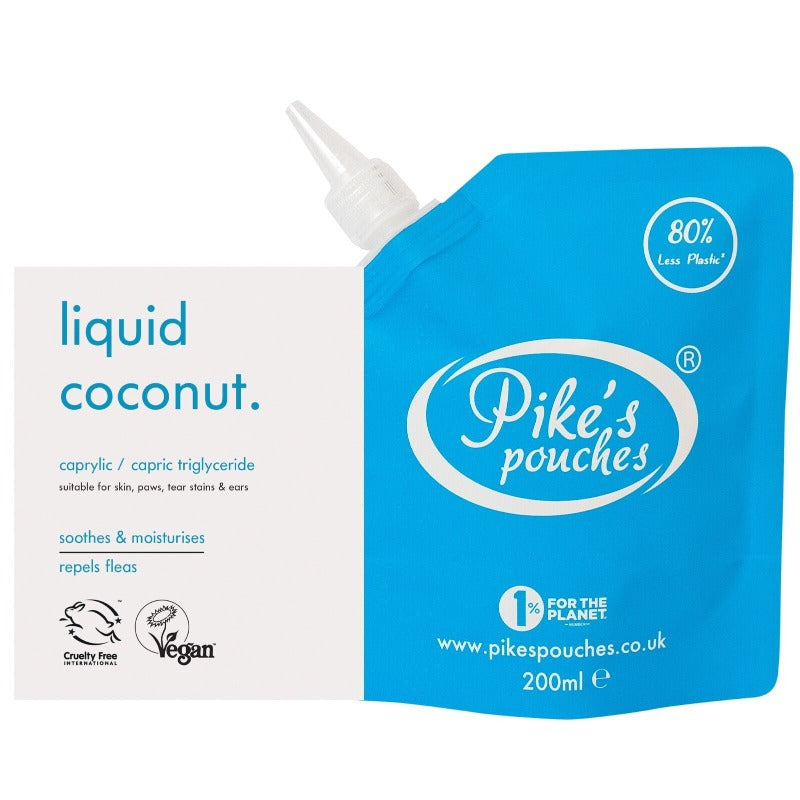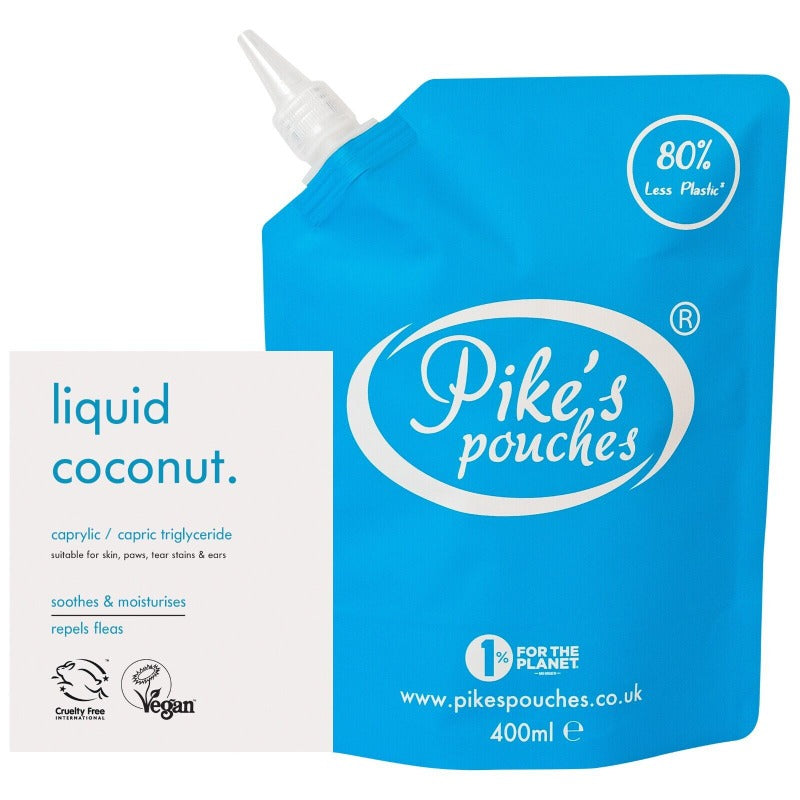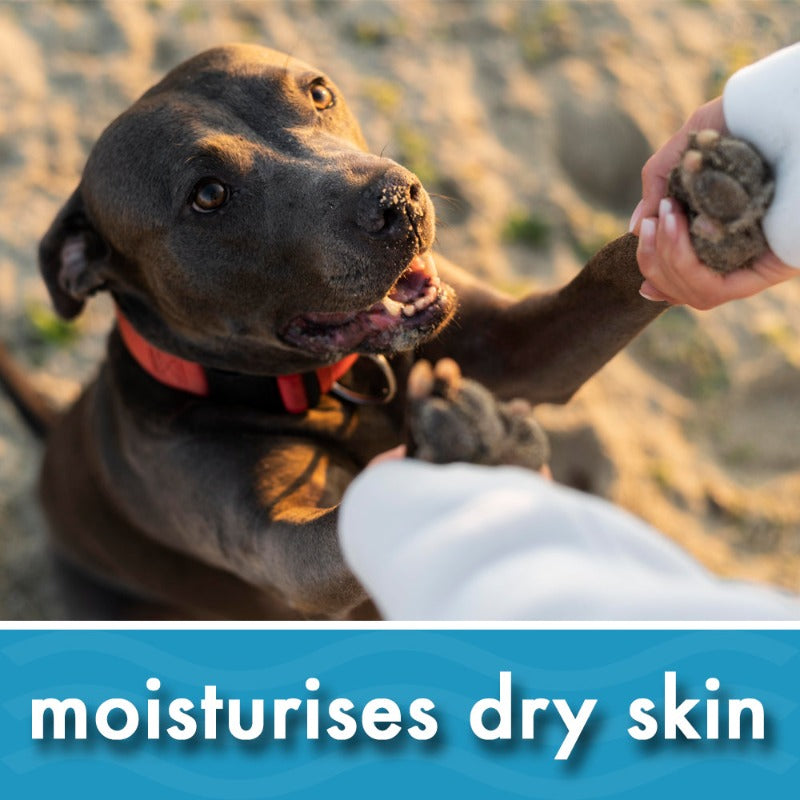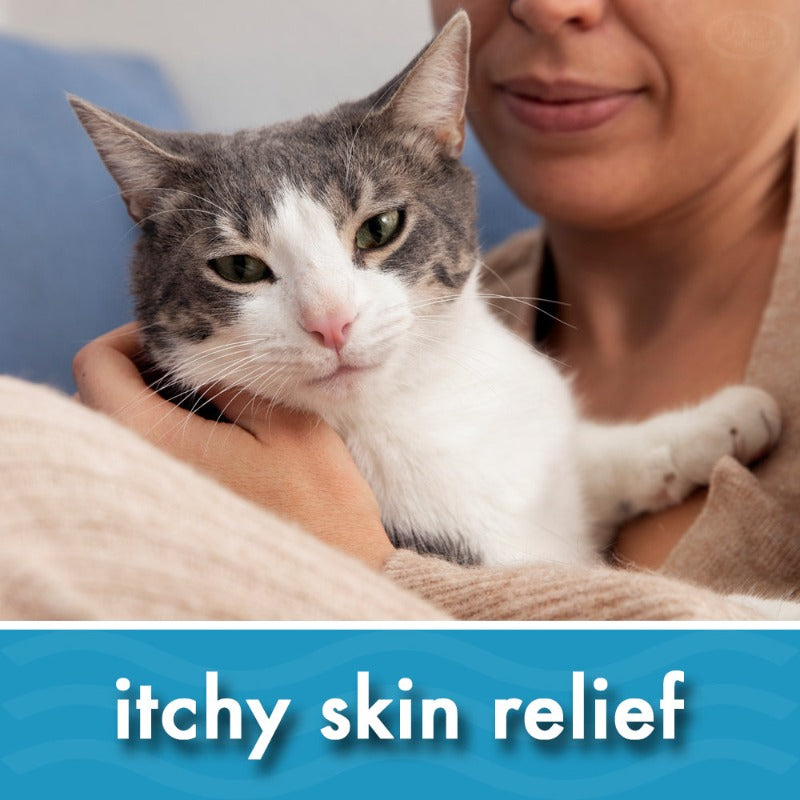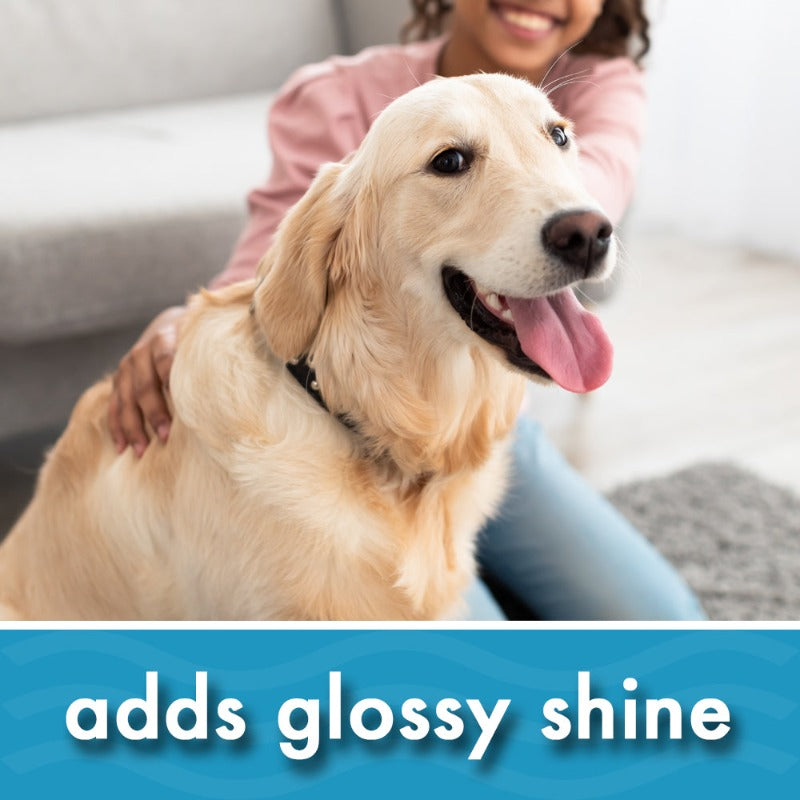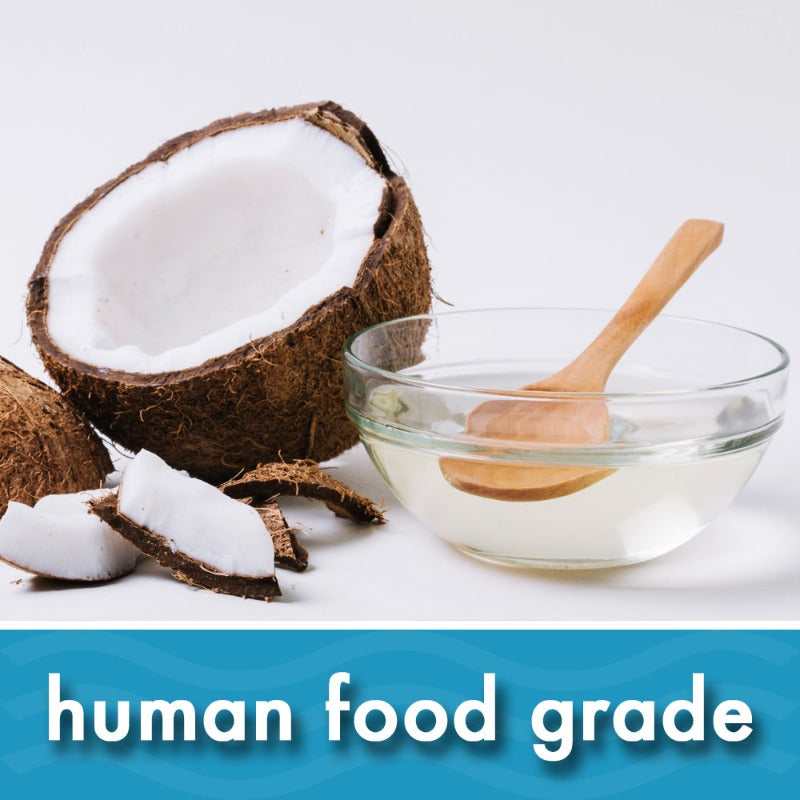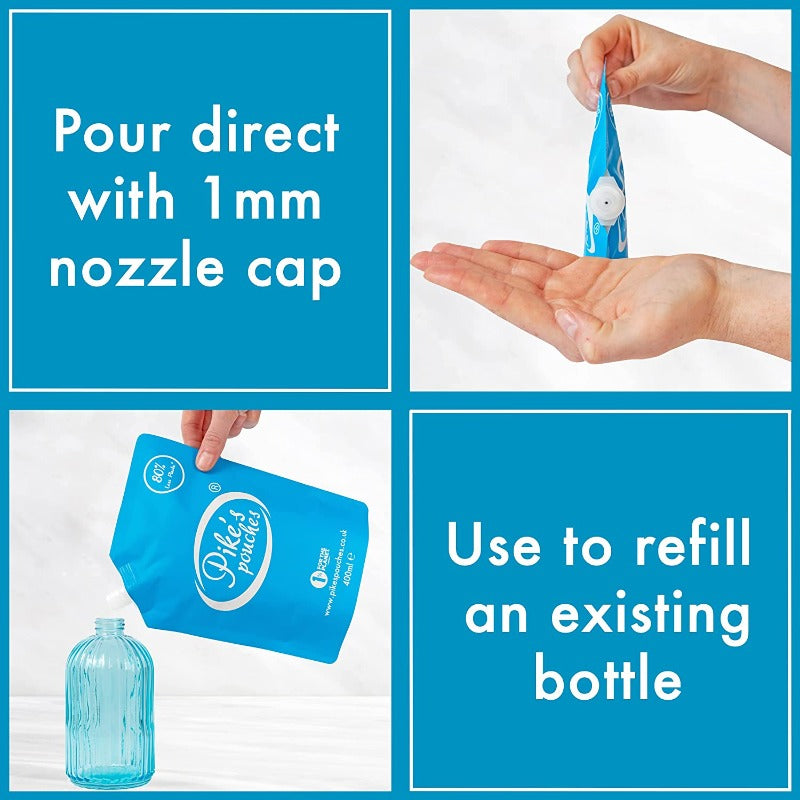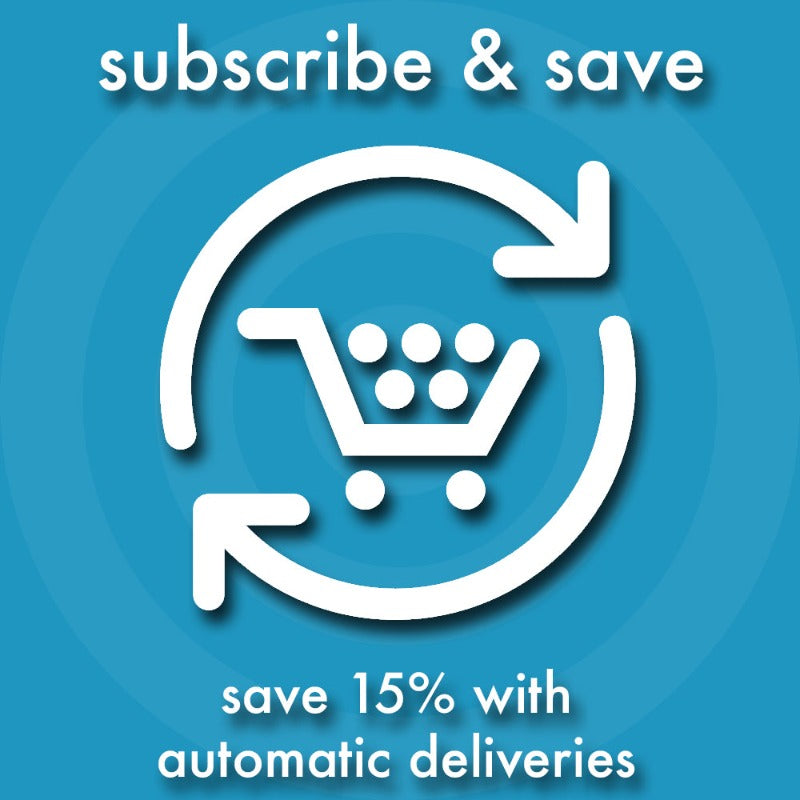 Important information
What's included?

• Pouch with nozzle cap for accurate dispensing
• Double sided product card
• Fold-back flip to secure card to pouch
Ingredients

Fractionated Coconut Oil (Caprylic / Capric Triglyceride)
Directions

Skin & coat: apply a reasonable amount of oil to the palm of your hand, warm the oil between both hands, gently massage throughout coat, pay extra attention to areas of dry skin or irritation, leave for 30 minutes then wash out with shampoo and lukewarm water. Can be used daily.

Paws & nose: apply a small amount of oil to your finger tip, gently massage into areas of dryness or irritation and allow the oil to absorb into skin. Repeat as often as necessary.
Storage information

Store in a cool dark place away from sunlight. Do not store above 20°c. Keep out of reach of children.
Legal disclaimer

This natural product cannot be guaranteed free from traces of nuts or other allergens. We always recommend conducting a patch test before using any new product. This product is not intended to treat, cure or prevent any disease. The information provided about the beneficial properties of this product are derived from the use and characteristics commonly attributed to them.